A French artist has created a remarkable image that towers 20 metres over the steel wall dividing Mexico and the United States.
The artist known as JR created the giant photo "cut-out" of a toddler to encourage discussion about immigration.
The image of the toddler, erected September 6 on the Mexican side near the Tecate border crossing, has attracted considerable attention.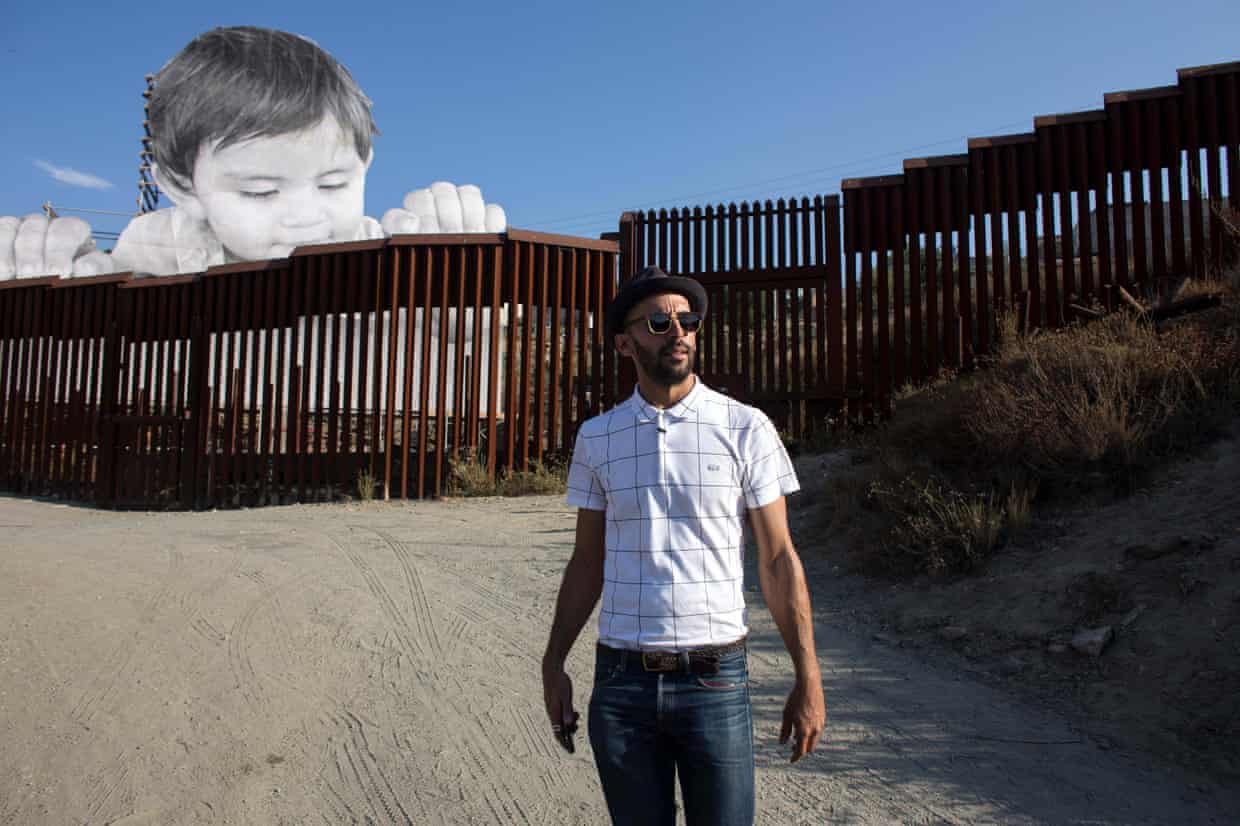 People living on both sides of the wall have come to view the giant toddler and wave to those on the other side.
JR has done other large-scale portraits around the world, with much of his recent work focused on immigrants.